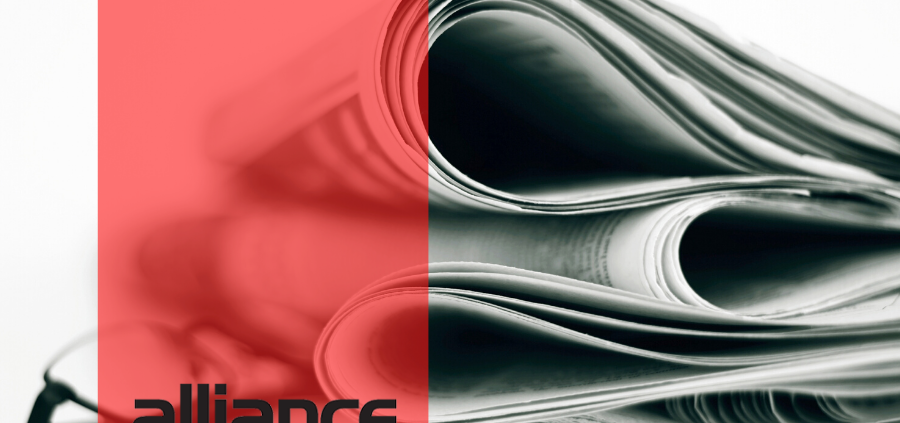 Local tradesman Alistair Watson, of Forfar-based Alliance Electrical, has been selected by training officers at Dundee and Angus College, where he is currently studying as part of his apprenticeship, to represent the college, his employer, Alliance Electrical and the region in the North Heat of the Scottish Electrotechnical Modern Apprenticeship Competition (eMAc).
Alistair, who will compete in the third-year category, having also been selected last year, will be up against nine other electrical apprentices from across the North region, which covers the whole of Scotland from north of the Tay. The competition is organised and run by the Scottish Electrical Charitable Training Trust (SECTT) and aims to recognise the achievements of Scotland's apprentices as well as demonstrate the level of skill and expertise that will be gained through an apprenticeship.
The top 6 apprentices from the North Heat will compete against their counterparts from the South in a Scottish final before winners from all across the UK will be invited to compete in the UK skills competition final that is organised by WorldSkills UK.
Dundee and Angus College-based SECTT Training Officer, David Stebbings commented;
"Events like the Electrotechnical Modern Apprenticeship Competition give our apprentices something to strive for. For any apprentice, being selected to represent your region, employer and college as one of only 20 out of 700 trainees across Scotland, is a big achievement.
"Alistair's selection as our representative in the competition is testament to his dedication to his education and development. He did exceptionally well in the competition last year a narrowly missed out on a place in the national final so he has some unfinished business, everyone at Dundee and Angus College will be rooting for him."
As part of his apprenticeship Alistair completes his practical experience with Forfar-based Alliance Electrical. Managing Director of Alliance, Errol Lawrie added;
"Alistair is a real asset to our team and a credit to the team at Dundee and Angus College. Alliance deliver a wide range of electrical services across Tayside and Fife which has allowed Alistair to gain valuable experience in many different types of work. Everyone at Alliance is very proud of Alistair and wish him the best in the competition."
Speaking of his selection to compete in the competition for the second year in a row Alistair commented;
"I am delighted to be selected to compete in eMAc again, the competition helps improve my skills and the teams at Dundee and Angus College and Alliance have been very supportive. I have been working hard to get ready for the competition and look forward to the event."
Alliance Electrical is a well-established and reputable contractor that has a long history of working with Dundee and Angus College to provide Apprenticeship opportunities for young people locally. The company, which will celebrate it's 25th year in business in 2020, was acquired by United Capital in December 2019 and will continue to grow and offer opportunities to young people under the new ownership.
https://www.united-capital.co.uk/wp-content/uploads/2020/02/Untitled-design-66.png
600
900
Admin
https://www.united-capital.co.uk/wp-content/uploads/2021/03/uc_logo.png
Admin
2020-02-26 21:23:15
2020-07-20 15:45:59
ALLIANCE NEWS: Local apprentice electrician selected to represent Dundee and Angus in National skills competition